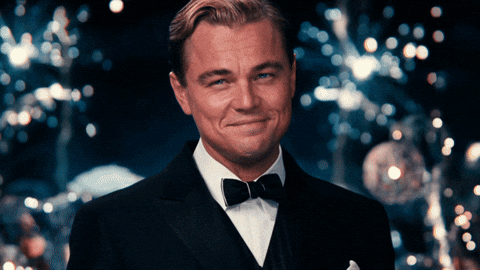 Congratulations BAMMer*!
You not only have your blog set up to make money, but you have your first blog post written and you know how to make money from it.
Going forward, you won't have as much technical stuff to deal with like you did the past five days. Hooray!
Here's what to do next.
*A BAMMer is someone who blogs and makes money; a blogger is some who just blogs.
---
LEARN SEO
The biggest mistake I made as a new blogger was not learning SEO asap. SEO is what helped me get organic page views from search engines (without me actively posting my blog posts to social media).
Using the right keywords helped me grow my blog enough to sign onto a premium ad network as well as make $1,500 extra a month in ad revenue and affiliate income passively.
That means blog posts I wrote months or even years ago still make me money 'till this day.
You can learn SEO from me here!
---
KEEP GOING
If you feel like a noob (newbie) or like you don't know what you're doing, well guess what? WE'VE ALL BEEN THERE.
Every blogger starts out not knowing what they're doing, and the more they do it, the more they know.
Remember I studied accounting in college then got licensed as a Certified Public Accountant? I started with zero blogging knowledge too!
This is the same for when you start any job. You do not know everything on day one.
So don't get hung up on the small things, just KEEP GOING! You will be an expert soon enough.
---
SIGN UP FOR RELATED SOCIAL MEDIA
As a blogging course, not a social media course, we didn't get into social media too much, but I highly recommend signing up for:
a Pinterest business account for page views,
an Instagram simply because brands like when bloggers have a related Instagram,
and a TikTok because it's a great time to start one and you can follow me for blogging tips on there.
To get organic page views, I would definitely focus on Pinterest the most.
Pinterest is not just a social media site, it's a search engine too!
Don't worry too much about growing your Instagram or TikTok. You don't want to spread yourself thin and spend too much time on it, but you can definitely promote your blog posts on them.
You can also sign up for a Facebook or Twitter just so you have consistent handles across all social media platforms, but again, don't spread yourself too thin!
I'd mainly focus on Pinterest for page views and use Tailwind to Pin to Pinterest quickly and at the right time.
You can read beginner Pinterest tips here.
---
REINVEST
Once your blog starts to make money, I recommend reinvesting that money into your blog.
I was scared to re-invest in my blog in the beginning, which delayed me from doing as well as I could've been.
These are the paid plugins or themes I suggested in the beginning that may want to consider when you start making money. Bookmark this page to get these suggestions later.
These include:
---
WRITE A START HERE PAGE
Once you have at least 10 blog posts, it's time to add a Start Here page.
Your About page is about you and your blog, but a good Start Here page will guide your new readers to your best content.
It's kind of like a house tour of your blog. They'll learn how to navigate on their own and where to find the most helpful content.
You don't need this when you are brand new since you won't have much content, which is why I recommend waiting 'till you have a handful of blog posts to make this, especially if you write about multiple niches!
---
GET SUPPORT
As you blog more, you'll surely have questions that come up and you'll need help with. I'm there to answer them for you!
If you haven't already,
---
WAS THIS HELPFUL?
If you found this course to be helpful, then other people who want to make a lifestyle change might like it too.
Share the wealth by Pinning this image to Pinterest!
---
THANK YOU
I am so excited that you chose to start your blog with me. Always reach out if you need help or you just want to say hi!
'Till next time,
Sarah